GLITCHES PREVENT STIMULUS CHECKS FROM REACHING MILLIONS OF AMERICANS
Why? If a taxpayer received an advance or fee collect, the IRS does NOT have their bank information, but rather the companies banking information. These companies receive the refunds and then disburse to the taxpayer. Over 21 Million taxpayers are affected by this.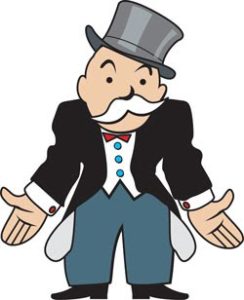 WHAT TO DO IF THIS IMPACTS YOU OR SOMEONE YOU KNOW:
Click on the "Get My Payment" link below or go to https://www.irs.gov/coronavirus/economic-impact-payments
Filers (you have filed taxes within the last 2 years) Use the "Get My Payment" link to:
Check your payment status
Confirm your payment type: direct deposit or check
Enter your bank account information for direct deposit if we don't have your direct deposit information and we haven't sent your payment yet
Update Your Bank Account or Mailing Address
If we don't have your direct deposit information from your 2018 or 2019 return – and we haven't yet sent your payment – use the "Get My Payment" application to let us know where to send your direct deposit.
2019 Filers: We will send your payment using the information you provided with your 2019 tax return. You will not be able to change it.
2018 Filers: If you need to change your account information or mailing address, file your 2019 taxes electronically as soon as possible. That is the only way to let us know your new information.
If you are an SSA or RRB Form 1099 recipient or SSI or VA benefit recipient, your information is not yet available in this application.
Note: The IRS is not currently able to process individual paper tax returns due to the COVID-19 outbreak.